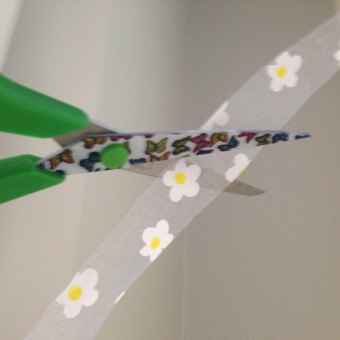 Get The Scissors
---
"I refuse to let the standards of evil people chip away at my capacity for integrity." Stefan Molyneux
Yesterday is gone however you have today. Pains will have left scares, hurt and bruises. If it happened yesterday it does not have to dictate your future, leave the events of yesterday behind and challenge yourself with the bliss of today and tomorrow
Holding unto the past is an additional burden and baggage, unconsciously weighing you down from moving forward. This can have a negative affect on your immune system, which can eat away at you, leading to all forms of illnesses from depression to cancer.
Let the past go away, rather embrace what you can do today. Allow yourself to breathe by releasing the weight of the past and let it go. One will feel happy and lighter knowing the past has no power over you.
The person or condition may not change, however this is your opportunity to replace the past and create new memories. It could be a person, people, place or things, visualize a beautiful life ahead for yourself and enjoy that life everyday.
To help you forget the pain of the past and move on with your life, throw out memorabilia, get rid of pictures, objects that remind you of a hurtful person or past events. I didn't have much to throw away but I did any way.
Hurting people hurt others; in other words those who hurt others have issues with themselves. It's not about you, it's about them. Don't allow their callous nature change you.
Forgive yourself for staying in the abuse and ignoring all the warning signs, it was not your fault, so don't hold anything against yourself. When you forgive, you gain strength for the healing process to take place.
Comments