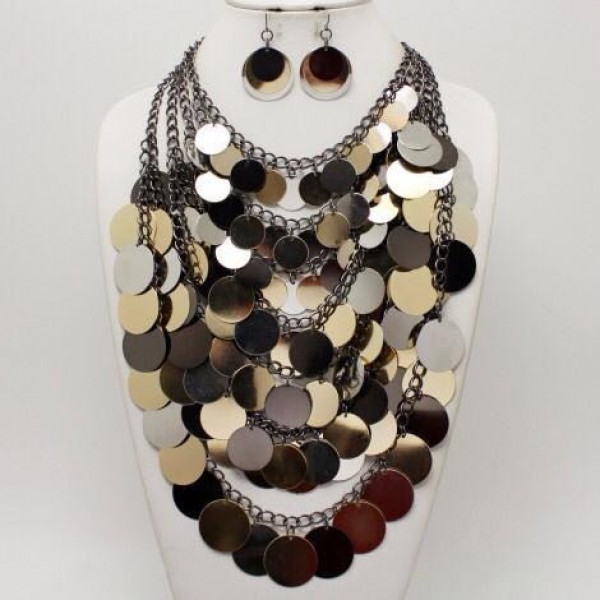 BE YOU
---
After a long meeting we gathered around a young lady during our coffee break to admire her gorgeous jewellery. It was a pleasure to see the warmth her beautiful gold plated beaded necklace brought to the table, the nicely cut out piece of design released a sense of perception to the magnificence of living and gave us a common ground for conversation.
The glitzy necklace stood out and caught the attention of the day, as you obviously could not speak to her without noticing her necklace. We appreciated her well thought out coordination of colors to compliment her lime green crotchet sweater. She received a number of compliments that day by daring to make a fashion statement. I realized how proudly her necklace stood out, changing the ambiance around her. It was simply proud to be a dazzling object embracing it's delicate but elegant design.
Accessories can change a staple piece of clothing and you can create different looks for different occasions.
It can give you loads of compliments
It can sparkle the day for you and others
It can help you make a statement
It will make you stand out
Just like that necklace was proud to be a necklace be proud to be you. Appreciate yourself rather than waste your life copying another person's style. Emphasize your personal style, you are beautifully and wonderfully created, just be you.
Always be a first rate version of yourself and not a second rate version of someone else.
Judy Garland
Comments