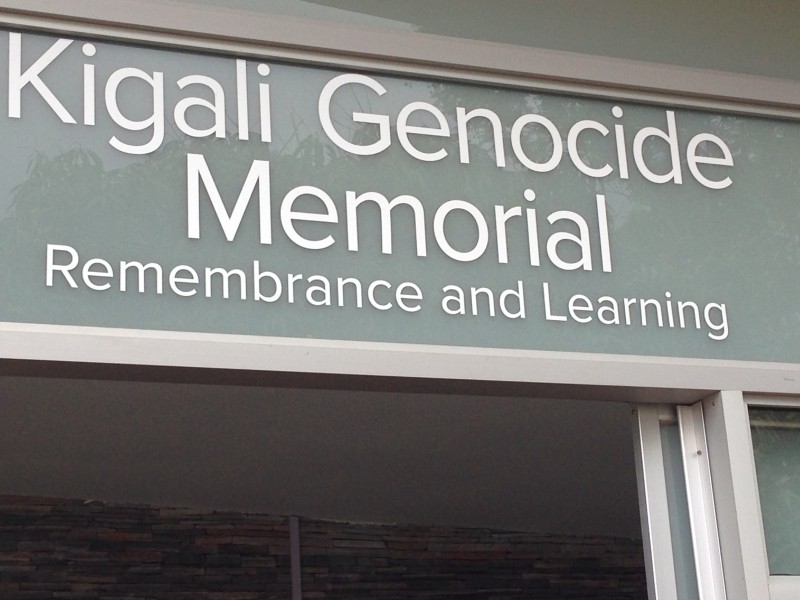 A STRANGE THING
---
There is only one way to achieve happiness on this terrestrial ball, and that is to have either a clear conscience or none at all.
Ogden Nash
During my trip to Rwanda last month, we visited the Genocide Memorial Museum (I've shared some of the pictures from that trip on the website gallery) and I was able to see some vivid reminders of Rwanda's dark history.
As we visited one of the church sites where thousands had been betrayed and these horrific murders took place, a young man who survived the killings narrated his ordeal as he took us around the church. I struggled to hear how the church played an ungodly role.
He narrated how the media was used to play a huge role in brainwashing the Hutus by spouting hate and divisive propaganda through television, radio and the national newspapers. They encouraged killings, while hardening the collective conscience of the people, using excuses and claiming that the Tutsis were nothing but cockroaches. They published what they dubbed 'the Ten Commandments' for the Hutus.
Unfortunately, international intervention came too late because in one hundred days, close to one million people had been brutally killed in the most inhumane ways. The damage to individuals, families, communities and the nation, was irreversible.
It was truly harrowing and very difficult to listen as this young man narrated his experience of losing his family to the genocide.
I could only try to imagine his experience and the trauma of what it must have been like for him to live through betrayal from his neighbours and friends who suddenly changed to become murderers without conscience, just giving excuses; all for selfish reasons like acquiring the wealth and properties of others.
I couldn't comprehend the magnitude of what he had been through having lived through the genocide however, I can identify with betrayals, bribery, lies, deception, insincerity, pretense and the selfish greed of people who are able to defend their actions with excuses while the media is used to spread false information under the guise of the truth.
My daughter puts it simply… "People who only care for themselves are never to be trusted". Coming from a child's perspective.
Comments