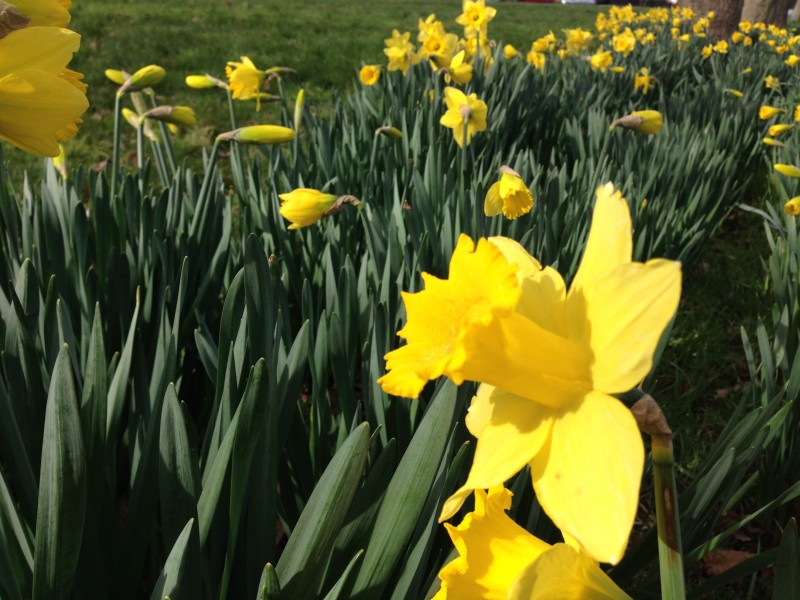 TIME OF NEW BEGINNINGS
---
"If we had no winter, the spring would not be so pleasant: if we did not sometimes taste of adversity, prosperity would not be so welcome."
Anne Bradstreet
Coming out of the dark, cold months to beautiful days of pleasant colours, I have to admit spring is my favorite season of the year. Saluting its presence with heart-cheering sunrise and bright, beautiful flowers, spring comes in as a blessing after the long harsh cold winter months of dark nights and dull days.
It's a beautiful sight to see daffodils blooming while driving down the country road and I cannot help whispering prayers of gratitude to God for creating numerous intricate design of flowers, which local gardeners arrange with appealing display to give spectacular views.
Spring dispenses freshness; it signifies a new season of opportunities and new beginnings. This might require taking out every unnecessary weight on your time, space and life and giving your home, head and heart a thorough spring-clean. May God manifest his presence and beautify your life in its different seasons.
"No winter lasts forever; no spring skips its turn."
Hal Borland
Comments